Dhanurmas
During the Dhanurmas festival every morning Shoba Yatra, Bhajan and Prasad is offered in the temple for one month. Shri Vishnu Bhagwan and Shri Mahalaxmi Mata, Mahakali Mata, Mahasaraswati Mata are worshiped and all devotees who are present are given prasad.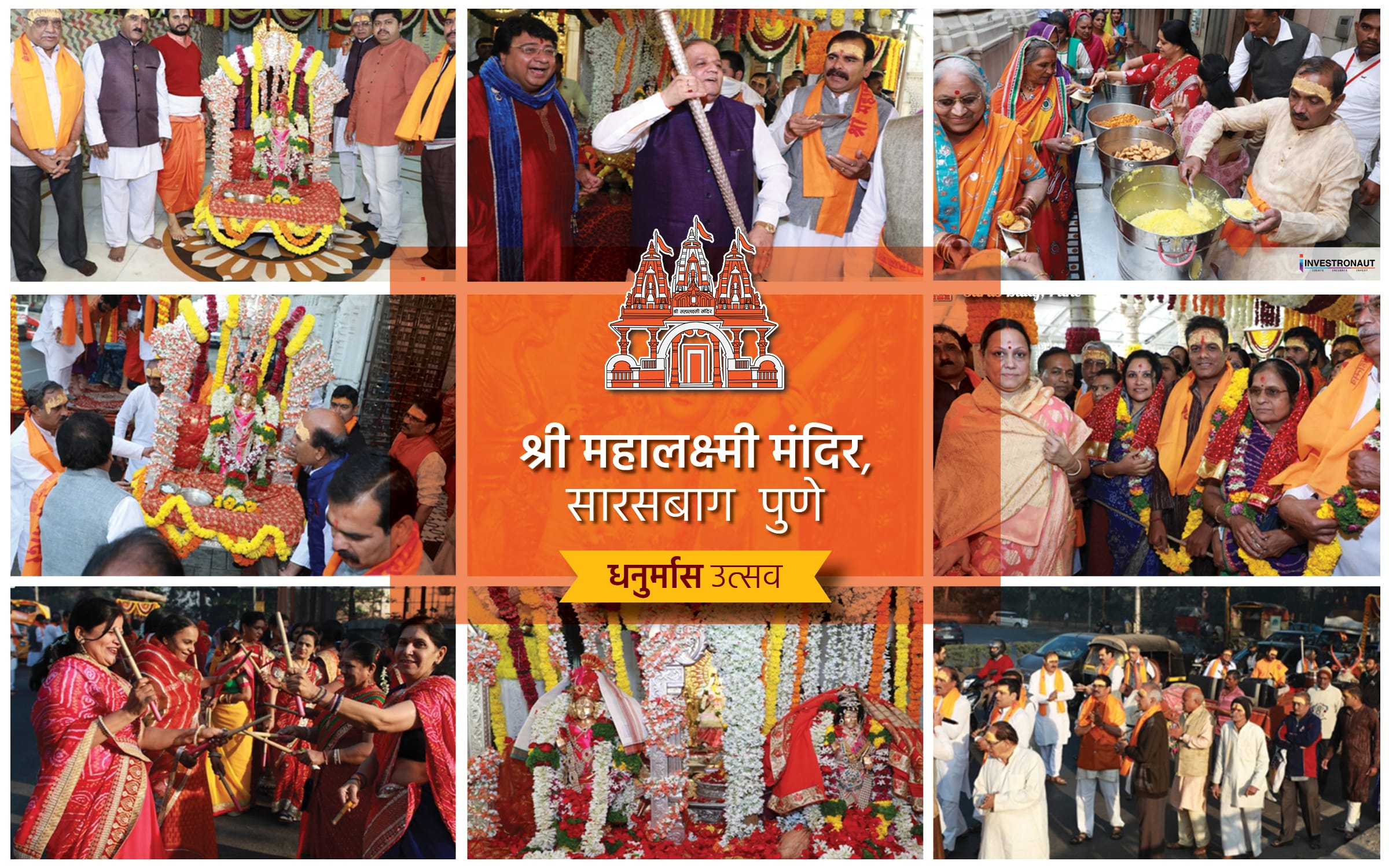 दरवर्षी प्रमाणे या वर्षी हि आपण धनुर्मास उत्सव शनिवार दि. १६ डिसेंबर २०१७ ते रविवार १४ जानेवारी २०१८ या कालावधीत साजरा करणार आहोत.
भजन
वेळ :- स. ८:०० ते ९:००वा.
मेहंदी
दि. १० जानेवारी २०१८
वेळ :- सायं. ६:०० ते ९:०० वा.
विवाह उत्सव
दि. ११ जानेवारी २०१८
वेळ :- स. ७:०० ते ११:०० वा.
प्रभात फेरी
दि. १६ ते ३१ डिसेंबर २०१७
वेळ :- स. ६:०० ते ७:०० वा.